Thinking about a church wedding?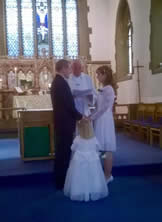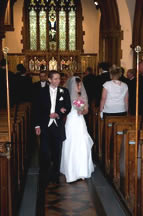 Congratulations! We wish you well as you begin your journey into married life together.
It's wonderful that you want to make your marriage vows before God.
A church wedding won't just give you some lovely photographs to remember the day by, as Christians, we believe that God is Love ... so it is only right that you should want Him to be at the very heart of your special day!
In marriage you take on a whole new legal status. The vicar knows how to advise and prepare you for your wedding day and everything must comply with all relevant UK and Church of England laws.
The Church of England has created a website "Your Church Wedding" to help with your wedding plans.
We welcome enquiries for weddings - please ask a member of the ministry team at our weekly 10am Sunday Service. .