St Paul's Woodford Bridge exists to worship God, lead people to Christ, build a loving Christian community, and serve a world in need.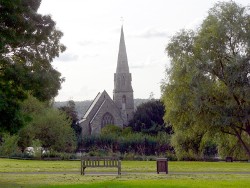 Looking to host a weekend event? See hiring St Paul's church halls.
Services
Sunday
10 a.m. Family Communion
2nd & 4th Wednesday
10.30 a.m. Holy Communion
What's on this month
See our Calendar for further details.