St Paul's Online Quiz Night - Friday 26 March from 7pm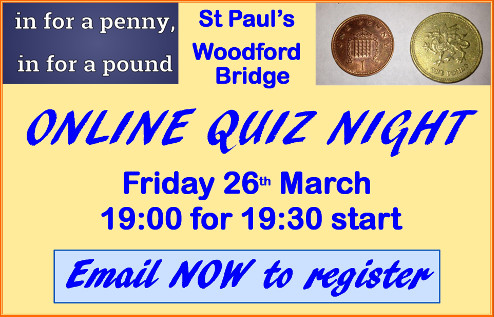 Join in the fun of St Paul's Online Quiz Night, in aid of our Toilet Fund. You are invited to arrive from 7pm for a 7:30pm start.
We welcome teams of up to 8 people at £7.00 per head - under 16's FREE.
We are asking the leader of each team to pay on behalf of the whole team, and to supply the names of the team members for the private team breakout room.
Register now by email to bookingstpaulswb@gmail.com.
Posted 26 February